AKIRA Style Poster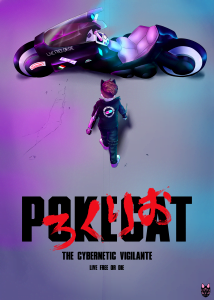 Always inspired by the 1988 film AKIRA, PokeCat created a replica reference to the original poster featuring Six and her bike, as well as her signature catchphrase of "Live Free Or Die". While most of the poster directly replicates the original, it also features some extra things, like cyberpunk colored lighting and a modified bike.
The red Japanese text featured over the name "PokeCat" says "Rokurio", which translates to "Sixrio" in English. It is Six's full nickname.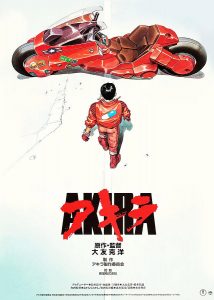 The original poster features Kaneda and his signature bike, as well as the classic AKIRA logo walking in the same style.